Just beyond your walls, a haven where you can clear your head and open your heart.
Paradiso is an outdoor living space that reflects your personality and style, built with natural and reclaimed materials. Each one is completely unique—a work of art. Whether on your rooftop or in your back yard, it's a great place to grow things like vegetables, friendships, or your own creativity.
Would you enjoy having an outdoor space that's every bit as unconventional as you are? Serendipity plays a role in every project we work on. When we come across an unusual artifact or reclaimed treasure that fits the setting you want to create, we incorporate it into your design.
Your Paradiso begins with a consultation where together we conceive the outdoor space that will bring you the greatest joy. It's destined to become your favorite room without a ceiling.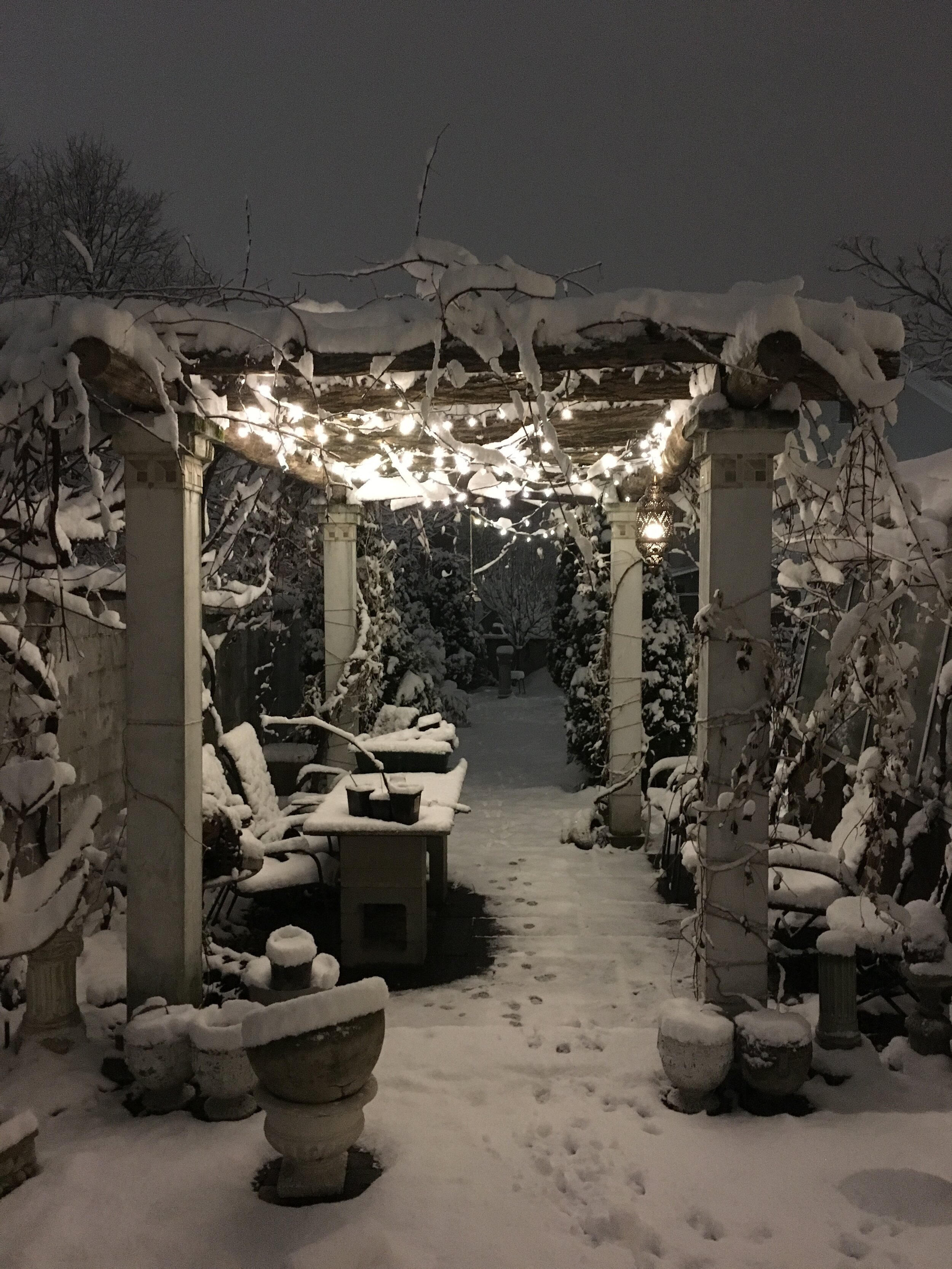 About the builder
Rocco Ricci is a master builder of over 30 years, experienced in construction, landscaping, masonry and lighting. He's also an avid gardener who grows organic fruits and vegetables.
Rocco's crew consists of seasoned landscapers and craftsmen who are passionate about building extraordinary outdoor living spaces.
Paradiso Pergola
Bring your friends together in a vine-covered outdoor structure that's ideal for summer gatherings. It's shaded yet allows a gentle breeze to waft through as you wine, dine and regale each other.
Paradiso garden
Whether growing rows of organic fruits and vegetables, herbs, or fresh flowers, it will bring you joy and a sense of accomplishment. And you will eat healthier than you ever have before.
Tell us about your ideal Paradiso, and we'll make it come true.
You're invited to meet Rocco Ricci over a cup of espresso or your favorite beverage and brainstorm a little. Ask questions, kick around ideas, and tell him about your personal vision.
Please leave us your email, or let us know the best way to get in touch. We'll never pester you or share your info with anyone else.
Paradiso Greenhouse
Why let the changing seasons stop you from nurturing your growth? We can build you a greenhouse connected to your home, or as a stand-alone structure.